EXPEDITION EGYPT
31.03.23 - 01.10.23
The exhibition narrates the story of two centuries of fascinating archaeological discoveries in the Land of the Pharaohs and the development of the Egyptian collection of the museum.
more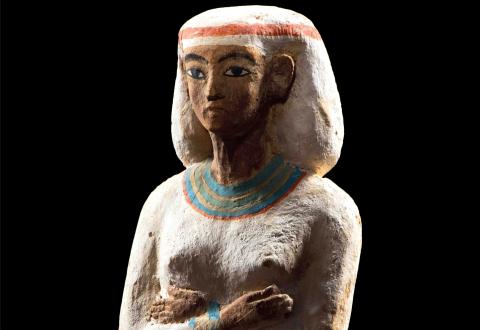 Cielo Tejido - Woven Sky
Cielo Tejido is a piece of art that reflects the diversity of Mexican culture installed in the Grand Narthex until 20 Sept. It promotes the participation of women artisans from the state of Jalisco throughout the creation of textile pieces with a traditional weaving technique of Mexico. Meanwhile, share Mexican cultural values and principles, such as gender equality, social inclusion, and sustainability.
Learn more about Cielo Tejido
JOSEF HOFFMANN
06.10.23 - 14.04.24
This retrospective aims to provide a deeper insight in Hoffmann's ideals and their evolution
more
Georgia : A Story of Encounters
27.10.23 - 18.02.24
At the crossroads of East and West, traversed by trade routes linked to the Silk Roads, and always the object of ambition of the great powers surrounding it, Georgia has been a place of encounters and exchanges from which it has drawn cultural nourishment. The result is a heritage of unparalleled richness.
as part of Europalia.Georgia
more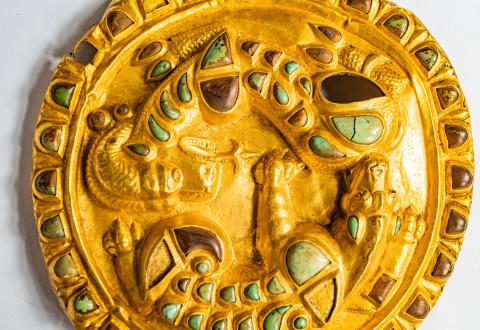 MEDALLIONS
The Art & History Museum possesses a remarkable group of medallions and small panels dating from the 16th and 17th centuries. They are only part of a collection that also includes examples of entire monumental stained glass, single panels and fragments. It is the largest public collection of stained glass in Belgium. From 2017 to 2021, it's study formed the topic of a conservation-restoration, research and valorization project (Project FENESTRA), which made this presentation possible.
more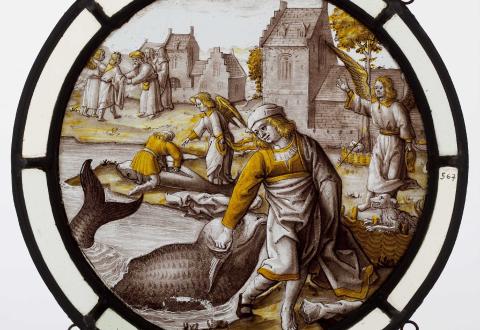 SHIN HANGA
13.10.22 - 15.01.23
The Shin hanga (literally « new prints ») art movement was a revival of traditional printmaking (ukiyo‑e) in the early 20th century.
more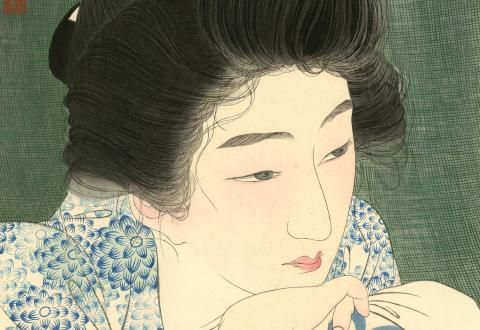 UNFOLDING LANDSCAPES
20.07.22 - 18.09.22
The exhibition Unfolding Landscapes celebrates Ukrainian visual art, exploring landscape, topography, psycho-geography and culture of this unique country.
more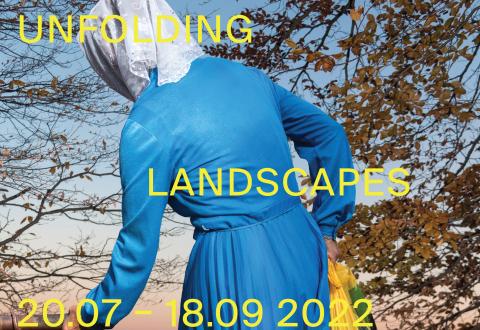 BEFORE TIME BEGAN
22.10.21 - 29.05.22
The Art & History Museum exhibited Australian Aboriginal art for the first time. This exhibition was a concept of Fondation Opale in Lens (Switzerland), Europe's most important centre for Aboriginal art and culture. The works presented in Before Time Began, most of which belong to this collection, originated in remote areas of Australia and have been treated in an ethically responsible way.
more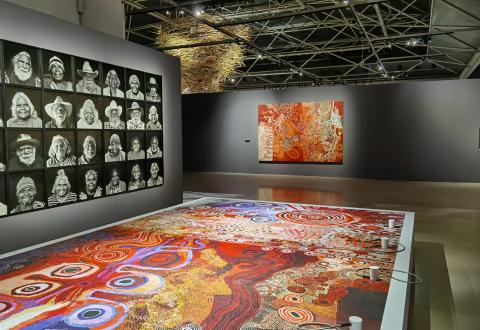 INUIT
19.03.22 - 22.05.22
A dive into the contemporary art of the Arctic populations. The works presented are a selection from the collection of the Belgian poet Carl Norac.
more