Hundreds of tablets, cylinder seals, ceramic items, reliefs and other antiquities strikingly demonstrate just how much our modern civilization owes to the cultural flourishing of the neighbouring Land of the Two Rivers.
Luristan
Metal showpieces and fine earthenware from virtually all regions and periods form the bulk of our collection of works of art from Iran. Luristan, a region put on the map by the Belgian excavations of Louis Vanden Berghe, is represented by the most illustrative collection in the world.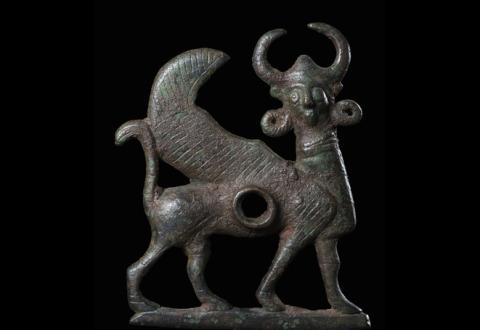 The development of writing
There are also numerous fascinating works of art from the world of the Bible, Syria, Phoenicia and Asia Minor, works that in turn sketch the development of new technologies and of writing. An impressive architrave bearing the oldest Arabic inscription yet known, and a small, but extremely attractive, selection of Southern Arabian monuments conduct the visitor to the Art of the Islamic World gallery.