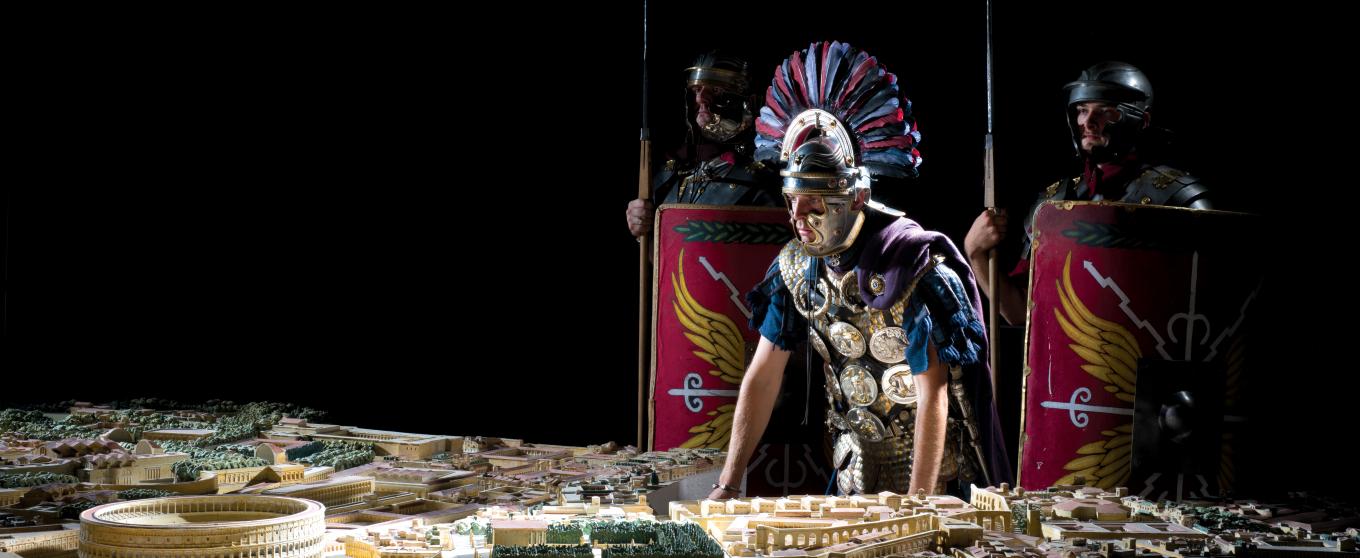 Model of Rome
Rome in the 4th century
The Model of Rome is one of the masterpieces of the Art & History Museum. Let us take you on a journey to Rome in the fourth century CE and discover everything about the Eternal City and its inhabitants in our restored Model of Rome and its renewed setting!
A restored piece of heritage in a renewed setting
In 2019 our model has been thoroughly cleaned and restored. The setting of the model has also been renewed: we've added videos, 3D animations, touchscreens and augmented reality. Those technological features allow you to discover everything there is to know about the model, its maker Paul Bigot, the most important buildings in ancient Rome and how life was for its inhabitants. This interactive and immersive experience transports you back to Rome at its architectural and monumental peak: the 4th century CE.
Educational tool
In particular, the rarity of the model makes it stand out. The architect Paul Bigot originally made 4 versions of the scale model of the ancient city, but only two survived to this day : his working model (conserved at the Univerity of Caen, France) and ours, at the Art & History Museum in Brussels. The large architectural model measures 11 metres by 4 metres (on scale 1:400) and is one of the main attraction of any school visit at the Museum. The model has a large educational value for students. We also put a focus on the existing links between the model and the Roman collections of the Museum. We present several objects who have a direct relationship with certain locations and buildings in the model.