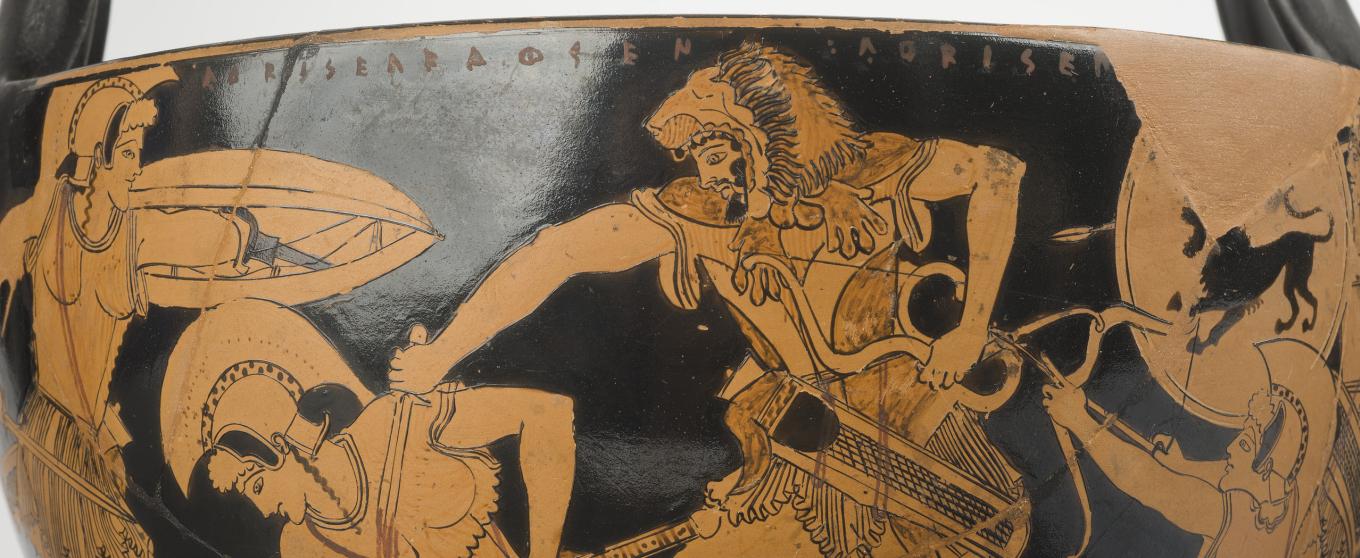 Kantharos, potted and painted by Douris
Heracles and Telamon versus the Amazons
On this drinking vessel, the hero Heracles (recognizable by his lion skin and club) and his companion Telamon are in combat with Amazons – fierce women warriors. The fighting is intense, and the heroes are threatened from all sides. The dramatic composition accentuates their daring exploit.
Douris painted ; Douris made
To either side of Heracles' head is a double signature : 'Douris painted' and 'Douris made'. A great master of Attic red-figure painting, the artist demonstrates his skill with detail and his mastery of the refined effects of dilute glaze, used mainly on the lion skin, to emphasize the figure of Heracles. Found in Etruria, in the town of Cerveteri, this elegant vessel of simple form – with its double signature, unique in the work of Douris – is a rare object of exceptional character. The unusual shape, associated with Heracles, and the decoration suggest that the vase may have been dedicated in a sanctuary of the hero.
Inv. A.718