Shin hanga - The new prints of Japan (1900-1960)
The Shin hanga exhibition (14/10/2022 – 15/01/2023) will feature no less than 220 Japanese prints from two private collections in the Netherlands, as well as sketches, studies and prints from the collection of the grandson of the publisher Watanabe. Next to these works, the visitors will find a selection of Shin hanga prints from the rich collection of the Art & History Museum.
The Shin hanga (literally « new prints ») art movement was a revival of traditional printmaking (ukiyo‑e) in the early 20th century. The publisher Watanabe Shōzaburō (1885-1962), noting the decline in xylographic production due to competition from new imported techniques such as photography and lithography, was the movement's greatest promoter. He gathered around him artists whose drawings were printed using traditional woodblock printing techniques.
While retaining classic themes such as landscapes, beautiful women (bijin), kabuki actors and flowers-and-birds, Shin hanga prints also reflect a modernizing Japan and seduce with a new aesthetic and an extremely high production quality.
Artists: Kawase Hasui, Itō Shinsui, Ohara Koson, Kasamatsu Shirō, Komura Settai, …
This exhibition is a logical follow-up to the major Ukiyo-e exhibition held at the Museum in 2016‑2017. It takes up the history of traditional printmaking in Japan where the 2016 exhibition ended.
For the exhibition, the museum cooperates with guest curator Chris Uhlenbeck. The exhibition will also be shown in the Museum für Ostasiatische Kunst in Cologne and in the Sieboldhuis in Leiden, albeit in a slimmed-down form in the latter location.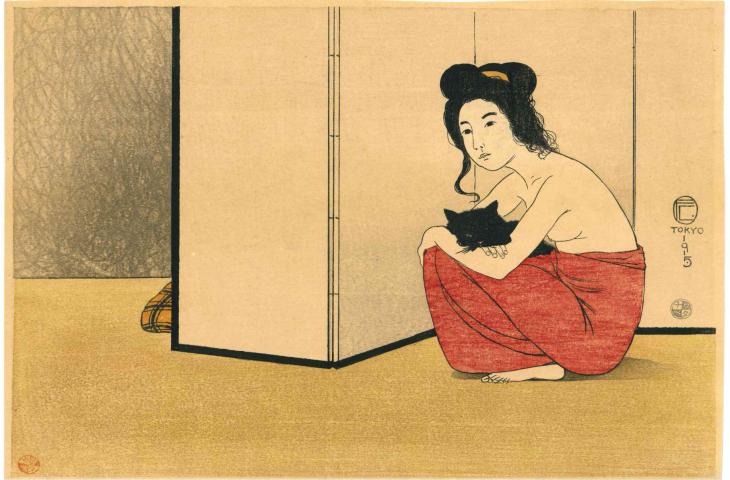 Friedrich (Fritz) Capelari, Woman Holding a Black Cat, 1915 © S. Watanabe Color Print Co.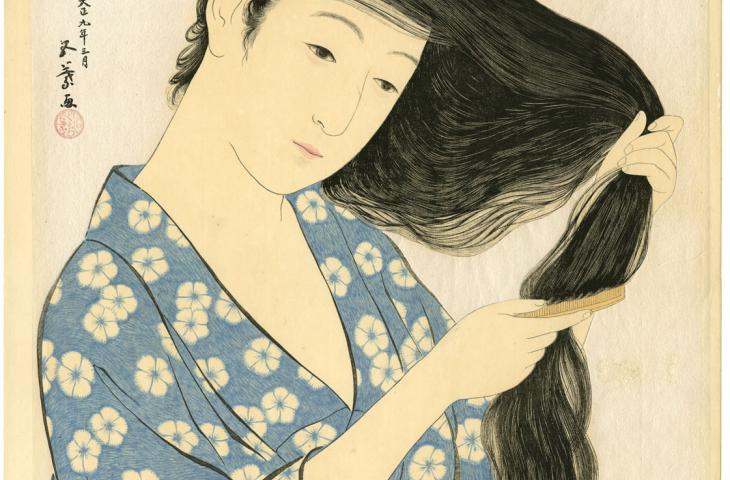 Hashiguchi Goyō, Woman Combing her Hair, March 1920 © Private collection, the Netherlands
Ohara Koson (Shōson), Egret in Rain, 1928, © RMAH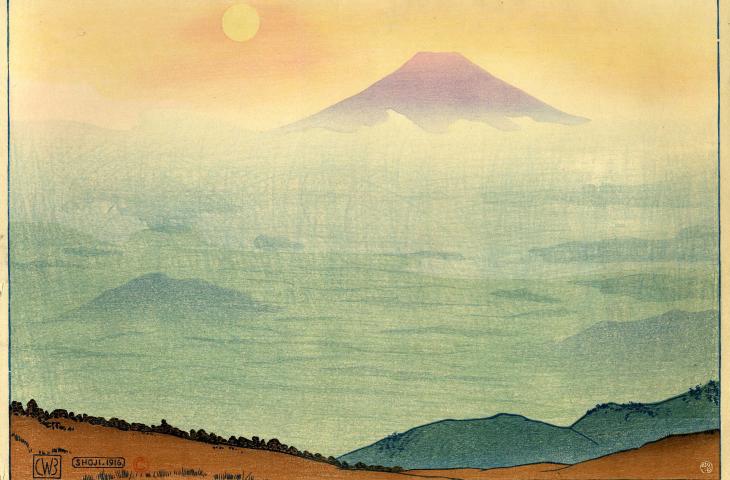 Charles William Bartlett, Mount Fuji Seen from Lake Shōji, 1916 © S. Watanabe Color Print Co.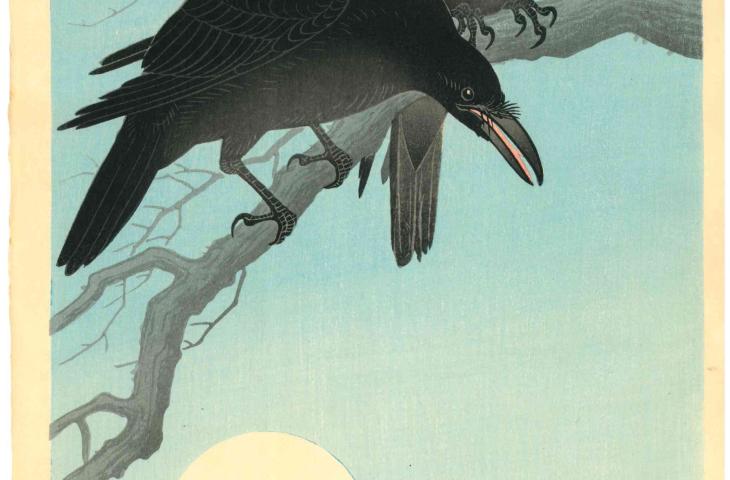 Ohara Koson (Shōson), Crows in Moonlight, 1927, © S. Watanabe Color Print Co.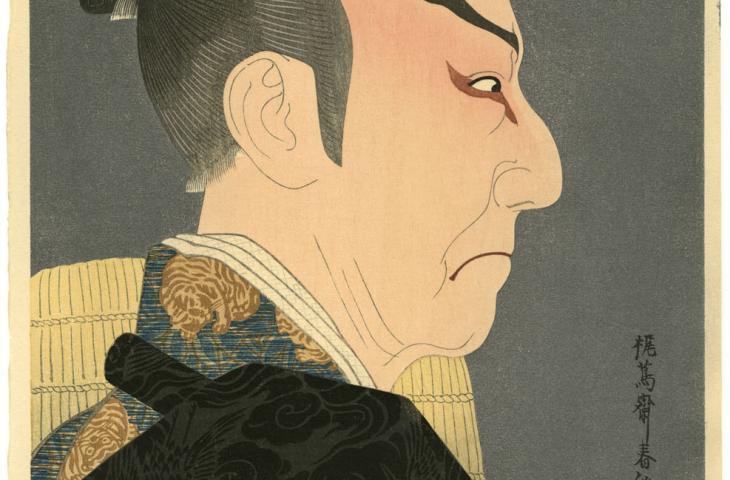 Natori Shunsen, Kataoka Nizaemon XI dans le rôle de Honzō à l'acte IX [de la pièce Kanadehon Chūshingura], 1926, © Collection Scholten
Kasamatsu Shirō, Spring Night, Ginza, april 1934, © RMAH
Entrance fees
€ 16: adults (19-64 years)
€ 12: 65 +, card Fed+, Attractions et Tourisme, Riebedebie
€ 6: Students with valid student card; People with disabilities and escort; Job seekers and integration income beneficiaries; Belgian school teachers; guides of the City of Brussels
Free: 0-18 years; journalists on presentation of a valid press pass
museumPASSmusées: +€5