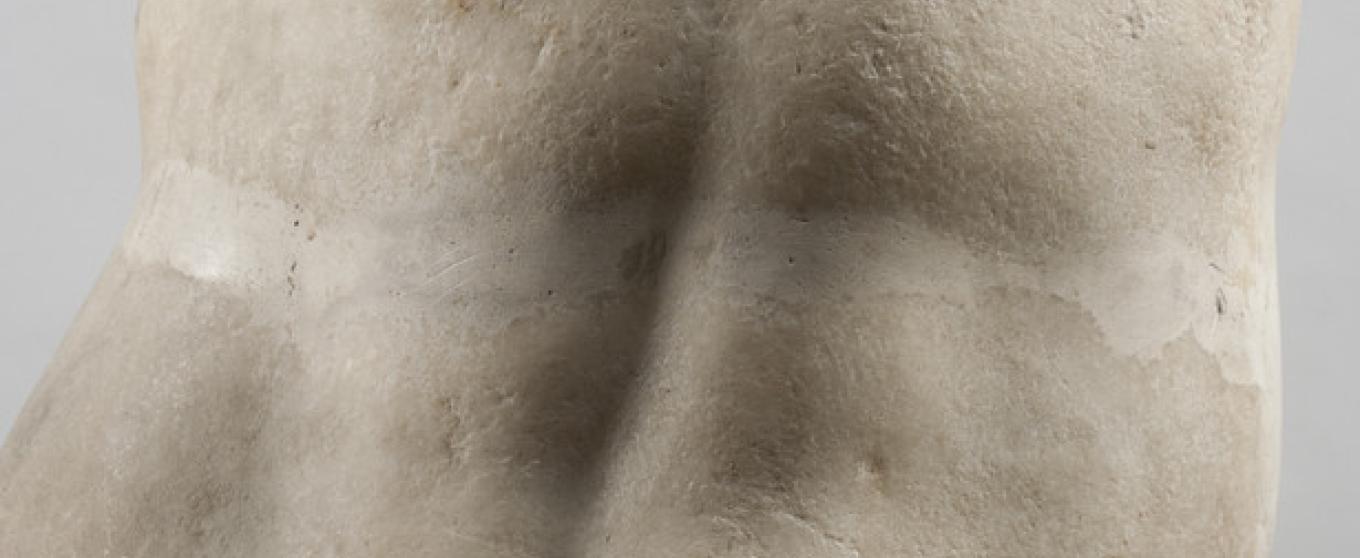 The image of (wo)man. The representation of the human body in antiquity.
Can't get enough of a well-defined muscle, a strategically draped garment or a faint smile? Does a perfectly proportioned classical body excite you, or are you partial to Ancient Egyptian linework? Then this masterclass is for you!
Immerse yourself in the antique world under the guidance of an artistic museum expert. Through observation, discussion and sketching, you will learn the story behind the artefacts as well as how the ancient artists perceived and represented the human body. A visit to the plaster cast workshop will give you an insight into lines and volumes (and yes, you can touch the sculptures). Then we go a step further! In the museum's studio space, you can experiment with different techniques and materials to better understand the original art work: mould a figure out of clay, or get to work with grids and natural pigments to create an Egyptian painting. 
No particular artist skills required! Sharpen your creativity by looking at and exploring masterpieces from the collections of Egyptian, Greek and Roman art. 
3-lingual masterclass for adults from Tuesday, August 16 to Wednesday, August 17 from 9.30 a.m. to 4.30 p.m.
Museum experts: Brigitte Fossion (FR) & Christine Willemen (NL/EN)
Price: € 100 (sandwich incl.) / € 80 (when coming in duo)