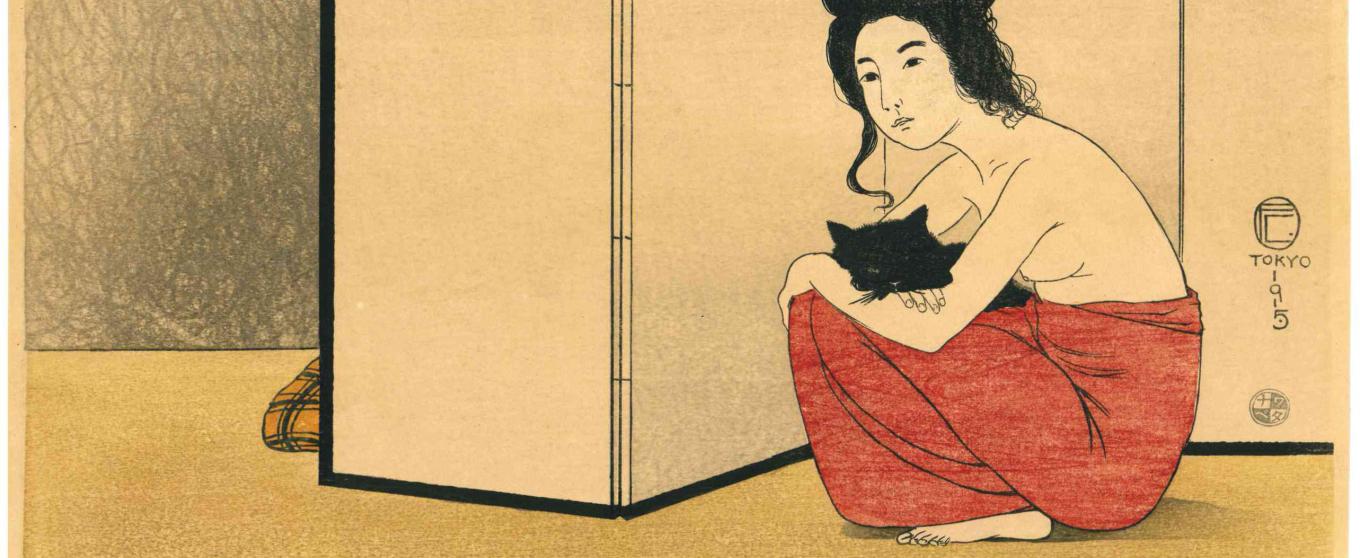 Guided tour - Shin hanga
Curious about the exhibition Shin hanga, the new prints of Japan but not quite sure where to start? Eager to learn as much as you can, or in need of someone to help you see more? Then join a guided tour!
Let one of our experienced guides challenge you and find out what was going on in early 20th-century Japan; what changes were afoot and, above all, how printmakers tried to connect with the Western world without losing sight of their traditions. Step inside a Japan featuring fragile female beauty, pristine nature and expressive kabuki theatre, but equally modern street lights and free-spirited women. Understand how a Japanese print is created: from the choice of subject over the technique and materials used, to the commercial aspect of the printmaking business. 
Each print is a gem of Japanese know-how and refinement that will stay with you for a long time to come.
Guided tour every two weeks on Saturday from 14:00 to 15:30
15.10 & 29.10
12.11 & 26.11
10.12.22
& 7.01.23 
Price: € 19 / 7 (-19, Museumpass)
More info? Ask your question at public@kmkg-mrah.be
Image: Friedrich (Fritz) Capelari (1884-1950), Woman Holding a Black Cat, 1915, © S. Watanabe Color Print Co.