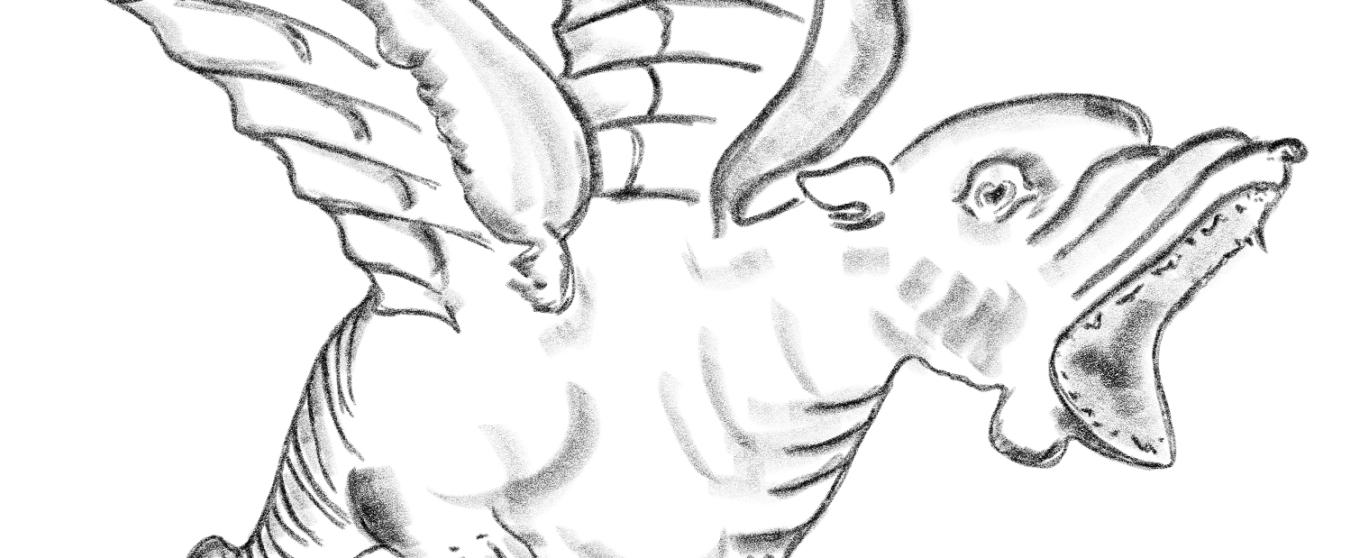 Dragonology for beginners
Dear students,
Come study our museum dragons! Waiting for you at the welcome desk is a backpack full of useful things such as adventurer's notebook, a wayfinding map, crayons and a handful of gems. These things will help you in your search for dragons throughout the museum.
Hint: watch out for the Western dragon, they can be mighty dangerous! The Eastern dragon, however, will gladly let you count their claws if you are polite to it and present it with a gift. Who knows, maybe you'll even become friends.
When you return the backpack and map to the welcome desk, you'll receive your authentic dragonologist's certificate to take home, along with your notebook, crayons and whatever gems there are left.
Yours sincerely,
Miss Althea Blunderbuss
Family fun trail for children aged 4 to 8 years. 
Takes about 1 hour.
Included in an entry ticket: 0 €, -18 years / 4 €, students and teachers / 8 €, +65 / 10 €, adults
Game packs cannot be reserved. Subject to availability.